Hi all,
I'm heartablaze, and I used to be a member here starting back in the day(way back when I was in high school a number of years ago), but looks like there have been some changes in the past bit. I'm an evangelical Christian. Coming back to satisfy that urge to debate and learn more about theology/Christianity/philosophy, etc. Where I live there's not as much of that stimulation...
Some fun things about me:
My favorite comfy outfit: cowboy boots, jeans, huge belt buckle, blouse, and hat
I've tried (and mostly failed) at a number of martial arts...taekwondo, karate, wushu, jujitsu
My dream is to have a cat that I can put in my backpack and travel the world ala this guy: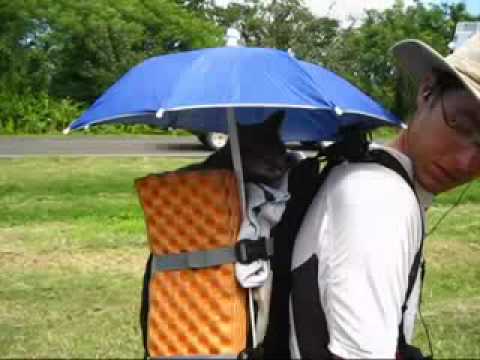 Hope to see a lot of y'all around!