He says the same thing further on in the June 8, 1873 edition of the
Deseret News
that I quoted from in post 17 but left off that part:
How much unbelief exists in the minds of the Latter‑day Saints in regard to one particular doctrine which I revealed to them, and which God revealed to me ‑ namely that Adam is our father and God ‑ I do not know, I do not inquire, I care nothing about it. Our Father Adam helped to make this earth, it was created expressly for him, and after it was made he and his companions came here. He brought one of his wives with him, and she was called Eve, because she was the first woman upon the earth.
More interesting is that he taught that Adam came from another planet -- an alien from outer space if you will
Though we have it in history that our father Adam was made of the dust of this earth, and that he knew nothing about his God previous to being made here, yet it is not so; and when we learn the truth we shall see and understand that he helped to make this world, and was the chief manager in that operation. He was the person who brought the animals and the seeds from other planets to this world, and brought a wife with him and stayed here. You may read and believe what you please as to what is found written in the Bible. Adam was made from the dust of an earth, but not from the dust of this earth. He was made as you and I are made, and no person was ever made upon any other principle. (Journal of Discourses, v3, p319)

Here let me state to all philosophers of every class upon the earth, when you tell me that father Adam was made as we make adobes from the earth, you tell me what I deem an idle tale. When you tell me that the beasts of the field were produced in that manner, you are speaking idle words devoid of meaning. There is no such thing in all the eternities where the Gods dwell. Mankind are here because they are the offspring of parents who were first brought here from another planet, and power was given them to propagate their species, and they were commanded to multiply and replenish the earth. (Journal of Discourses v7, p285)

You believe Adam was made of the dust of this earth. This I do not believe, though it is supposed that it is so written in the Bible; but it is not to my understanding. You can write that information to the States, if you please ‑ that I have publicly declared that I do not believe that portion of the Bible as the Christian world do. I never did, and I never want to. What is the reason I do not? Because I have come to understanding, and banished from my mind all the baby stories my mother taught me when I was a child. (Journal of Discourses, v2, p6)
This teaching can see being repeated by many other early Mormon leaders
Wilford Woodruff (mentioned in post 17) wrote in his journal on May 6, 1855 that
Adam & Eve had lived upon another Earth, were immortal when they came here.
Interestingly he goes on to say right after this that Adam "agreed to fall when he came here, & he fell that man might be & the opposite principle to good"
In another entry dated September 17, 1854 Woodruff wrote
Some of his [Orson Pratt's] doctrines as contained in the Seer were being discussed. Brother Pratt also thought that Adam was made of the dust of the earth. Could not believe that Adam was our God or the Father of Jesus Christ. President Young said that He came from another world & made this. Brought Eve with him, partook of the fruits of the earth, begat children & they were earthly & had mortal bodies & if we were faithful, we should become Gods as He was.
Leonard John Nuttall (a a member of the Council of Fifty and the private secretary for LDS presidents John Taylor, and Wilford Woodruff) wrote in his journal February 7, 1877
We have heard a great deal about Adam and Eve ‑‑‑ how they were formed and some think he was made like an adobe and the Lord breathed into him the breath of life. For we read, "From dust thou art, and unto dust shalt thou return." Well, he was made of the dust of the earth, but not of this earth. He was made just the same way you and I are made but on another earth. Adam was an immortal being, when he came on this earth. He had lived on an earth similar to ours.
Abraham Hoagland Cannon (a member of the Quorum of the Twelve Apostles) wrote in his journal on June 23, 1889 that his father George Quayle Cannon (an early member of the Quorum of the Twelve Apostles and who served as First Counselor under four successive presidents of the church: Brigham Young, John Taylor, Wilford Woodruff and Lorenzo Snow) said that
Adam, though made of dust, was made of the dust of another planet than this
Heber C. Kimball (also mentioned in post 17) said the following at Willow Creek on June 12, 1860
When he (Adam) planted the garden, he planted it with seeds he brought with him: and he also brought the animals from the earth he lived upon, where his Father dwelt. (Journal of Discourses v8, p244)
Samuel W Richards (president of the LDS Church's British Mission and editor of the Millennial Star) wrote in his journal on March 25, 1855
B. Young spoke to the meeting in a very interesting manner... Adam and Eve were made of the dust of the Earth from which they came, they brought their bodies with them. They had lived, died and been resurrected before they came here and they came with immortal bodies, and had to partake of the fruits of this Earth in order to bring forth mortal bodies, or natural bodies, that their seed might be of the dust of this Earth as they were of the dust of the earth from which they came.
Eliza Roxcy Snow (wife of LDS founder Joseph Smith and later Brigham Young and second general president of the LDS Church's Relief Society) is quoted in Edward William Tullidge's "
The Women of Mormonism
" (published 1877) as saying
The grand patriarchal economy, with Adam, as a resurrected being, who brought his wife Eve from another world has been very finely elaborated by Brigham from the patriarchal genesis which Joseph conceived.
Brigham Henry Roberts (one of the seven presidents of the First Council of the Seventy and who published a six-volume history of The Church of Jesus Christ of Latter-day Saints) wrote in an article printed in The Contributor (of which he was the editor) in 1899 that
We are informed that the Lord God made every plant of the field before it was in the earth, and every herb before it grew on our planet. As vegetation was created or made to grow upon some older earth, and the seeds thereof or the plants themselves were brought to our earth and made to grow, so likewise man and his helpmate were brought from some other world to our own, to people it with their children ... We are all "formed" of the dust of the ground, though instead of being moulded as a brick we are brought forth by the natural laws of procreation; so also was Adam and his wife in some older world.
Joseph Fielding Smith (the tenth president of the LDS Church, son of Joseph F. Smith, who was their sixth president and grandson of Hyrum Smith, the brother of the founder of the LDS Church Joseph Smith) wrote in his book "
Man, His Origin and Destiny
" (published in 1954) that
Does it not appear to you that it is a foolish and ridiculous notion that when God created this earth he had to begin with a speck of protoplasm, and take millions of years, if not billions, to bring conditions to pass by which his sons and daughters might obtain bodies made in his image? Why not the shorter route and transplant them from another earth as we are taught in the scriptures?
He taught this elsewhere as well
I tell you, life did not commence upon this earth spontaneously. Its origin was not here. Life existed long before our solar system was called into being. The fact is, there never was a time when man-made in the image of God, male and female-did not exist. The Lord revealed to Joseph Smith the truth that man was also in the beginning with God... The Lord has given us the information regarding his creations, and now he has made many earths, for there never was a beginning, never was a time when man did not exist somewhere in the universe, and when the time came for this earth to be peopled, the Lord, our God, transplanted upon it from some other earth, the life which is found here. (Doctrines of Salvation, v1, p139‑140)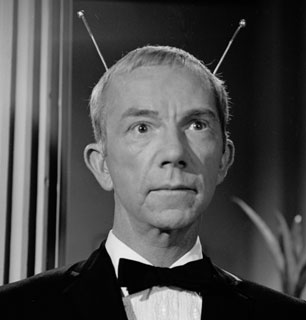 Was this, according to the LDS, what Adam might have looked like?