Not all Palestinians are Muslim...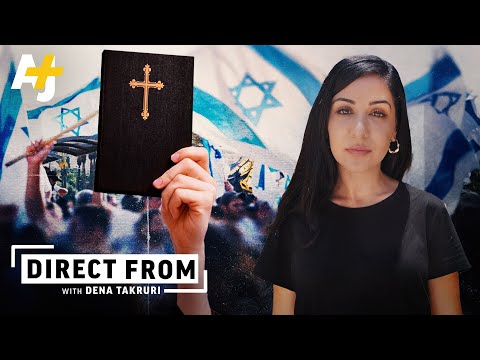 I've read about Christians being proactively involved in the third temple movement in Israel, from participating in the Jewish festivals to actual funding these movements (an evangelical in Texas was apparently involved in the reproduction of the red heifer). I get why Christian futurists are excited about the third temple being built (as I am). But, IMO, Christians should not be directly involved. Reasons for this are:
- God is in control of the event, will get it done in his good time, and doesn't need our assistance.
- Though the physical third temple is obviously exciting in regards to futurist eschatology, it's contrary to our overall theology as the Body of Christ being His spiritual Temple.
- Additional sacrifices of animals is contrary, if not an insult, to our theology -- obviously we needed only one ultimate and final sacrifice in Christ.
- A third temple has monumental geopolitical consequences and will likely result in a lot of chaos and bloodshed, thus Christians shouldn't be directly entangled in that.
- The authoritarian reach I now believe is required and that the Israeli government is going to take to get it built is likely going to negatively affect Christians living there.
As far as the latter, the building of the temple as well as the circumstances I believe will be required to get it done will undoubtedly result in Jewish Zionist extremists with their own messianic apocalyptic beliefs contrary to Christian belief, and that are going to be none too friendly to either Muslim or Christian faiths, if not downright hostile and even violent towards these opposing religious groups.
It's cool to get thrilled about the implications of it happening (as I am), but Christians should not get their hands directly involved and should do it from the sidelines IMHO.