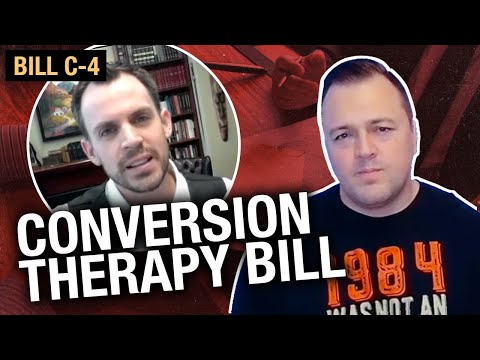 Bill C-4 was sold to politicians as a standard conversion therapy ban and is now the law of the land in Canada, but the definitions and language in the law are at best vague and poorly written, and at worse censorious and unconstitutional. Most people would agree that abusive, coercive, or forced conversion therapy should be banned, which is why it has been for some time in Canada already. In order to break down the intention behind this new law, we need to look at what it adds to existing conversion therapy bans in Canada.

When I explained some of the potential legal outcomes of Bill C-4 to several lawyers, they were understandably incredulous.

Under the new law, a parent could tell their 11-year-old daughter that she has to wait until she is 12 to wear make-up, but if that same parent told their 11-year-old son the same thing they could be determined to have "reduced non-heteronormative" behavior and potentially be subject to jail time. Yes… jail time.

If a spouse approached a pastor confessing to be engaged in a same-sex affair and the pastor counselled them to stop, per the either inept or malicious wording of this law, that pastor would be committing a crime.

Even if you dared refer an inquisitive friend who was experiencing same-sex attraction to a rabbi or imam who espoused traditional sexuality, that too is now illegal. Until these lawyers looked at the law for themselves at length, they could not believe that this was the law of the land in Canada.

While I certainly hope that these troubling and yet plausible hypotheticals will never result in someone being charged, the question remains: why bring in this new law, when conversion therapy bans are already in place, if you don't plan on enforcing the new censorious elements of the bill?

Is this a malicious and ideologically driven attack on traditional sexuality, mere virtue signaling or just bad law?

I was joined by Director of Law and Policy from the Association for Reformed Political Action (ARPA) André Schutten to discuss Bill C-4 in light of the constitutional problems it poses for LGBTQ individuals and many faith communities across Canada.

We also discussed the lack of adequate response and opposition from the politicians who allowed this bill to be passed into law unquestioned.

https://www.rebelnews.com/legal_brea...hutten_of_arpa