So, inspired by a discussion in another thread, I'm curious if there are any genealogy fans, and if you're interested in sharing anything about your family history.
I guess I'll start.
I've done the whole 23andme DNA test, and also have a rather large tree on My Heritage. As you can see by the attached jpg, I'm primarily British/Irish and French/German with a bit of Scandinavian and just a tiny dash of Iberian, Ashkenazi and East Asian/Native American.
A split view (which users have the option of seeing if both parents are in the 23andme database) shows that most of the British/Irish comes from my mom's side, and most of the French/German my father's. Most of the Scandinavian comes from my father's side, the Ashkenazi from my mom's side, and both sides show traces of Native American.
Genealogy research confirms all of the above. Though my grandmother was orphaned as a child, she swears up and down that her grandmother was half Indian. Unfortunately, I've hit a roadblock trying to get past my grandmother's mother. There's just not much information to be found there.
The payloads are my father's father, and my mother's father's sides of the family. Thanks to the fact that one of my dad's 2nd cousins is a history professor and a professional genealogist, we've been able to trace my father's father's side all the way back to 1275 (though the earliest person with a similar family name starts in 1484). This family line is mostly German, and the surname is thankfully not so common. Lots of Johann's for the first names. Jakob seems to be the second most popular. Lots of Anna's and Maria's for the women. Most of my ancestors were relatively average people. Probably farmers. When I lived in Germany I actually visited the sleepy foggy little village my family left before coming to America in the 1830s. One of my relatives knew Martin Luther, and thanks to our cousin there's a pretty decent genealogical book that goes into some personal diary notes, and legal records.
My mother's father's side I'm still piecing together. One of my direct ancestors was drafted into the Civil War, but was unqualified because of sickness. He died a couple years after the war ended. Another direct ancestor was a captain in the American Revolution. This great great great great great great grandfather of mine was probably Dutch, but it's hard figuring out precisely who his ancestors were (though I have a number of good leads), but his wife is the more interesting one. She was Scottish American. For the longest time I couldn't find any information about her, especially about her mother, but then one day I found a relative match that suggested her mother's name, and then another, very distant relative match, that confirmed it. Her mother had the prefix title "Lady", which suggested some weak nobility, and from what I can gather her father was a man named The Honorable John Stewart, who was the son of Alexander Stuart, 5th Earl of Moray. He was a descendant of James Stewart, the 2nd Earl of Moray who was notoriously murdered. There's a famous Scottish ballad about him called The Bonnie Earl O' Moray.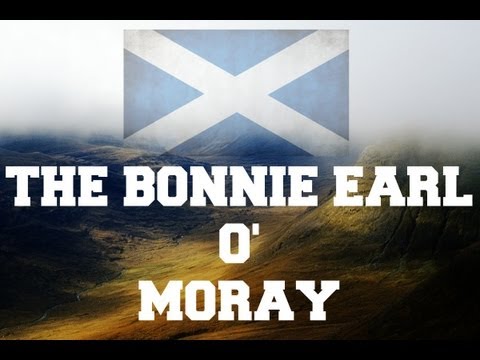 From there you can trace the lineage winding all the way through Scottish nobility including folks like Robert II of Scotland and Robert the Bruce, and then, tentatively to the earliest kings of Scotland.
Anyhow, yeah, pretty cool stuff. Sorry for the long read. What about you all?