Ferguson protesters receive a boost in credibility and gravitas when Ayatollah Khamenei interceded on their behalf:
http://edition.cnn.com/2014/12/29/wo...html?hpt=hp_c3
Ayatollah Ali Khamenei, the country's chief political and religious authority, acknowledged the role of Jesus in Islamic theology and compared the biblical prophet's struggle to that of black people in the United States.

The tweet included #BlackLivesMatter, a hashtag popularized in recent weeks by supporters of Eric Garner, a 43-year old African-American man that died after being put in a chokehold by a NYPD officer.
Yeah remember that time when Jesus got imprisoned and shot for murdering, robbing and raping people?
Khamenei is shaping up to be quite a troll. Not quite Breivik caliber, but pretty good. He even got a shot in by insinuating Christians aren't really monotheists.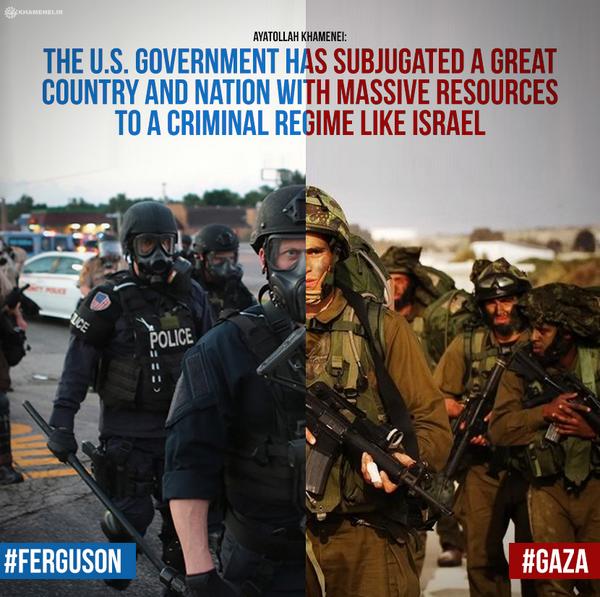 "US govt has subjugated a great nation w/ massive resources to a criminal regime like #Israel.10/31/12 #Ferguson #Gaza," it said.