http://www.washingtonpost.com/nation...44d_story.html
VATICAN CITY — Two white doves that were released by children standing alongside Pope Francis as a peace gesture have been attacked by other birds.

As tens of thousands of people watched in St. Peter's Square on Sunday, a seagull and a large black crow swept down on the doves right after they were set free from an open window of the Apostolic Palace.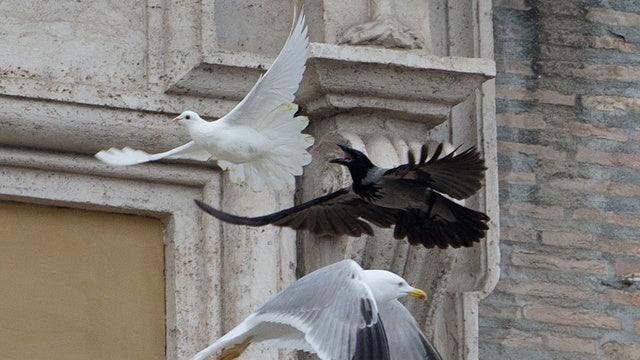 It would appear God is not pleased with Gerbilian Christianity. A racist acquaintance was additionally quite amused by the symbolism of having a black and an off-white bird attacking lily white doves.