After what had to be a record effort in estranging yourself from your customers by Anheuser-Busch (parent company of Bud Light), it appears that the retailer Target took that as a challenge.
Basically, in order to celebrate Pride Month, Target partnered with UK-based designer Abprallen for clothing with such messages as "Satan loves you" and "Satan respects pronouns."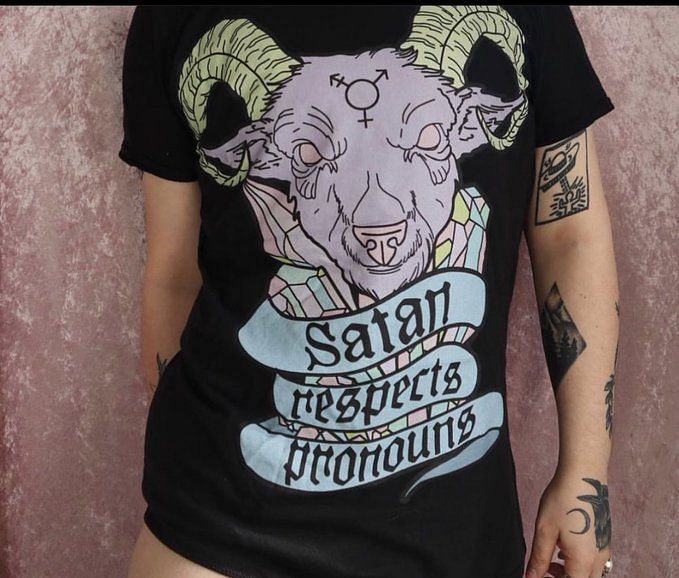 I don't think the model is wearing pants
Just what is in the bottled water that the ad execs for these corporations are drinking?
How could anyone ever thought this was a great idea.
Needless to say, a backlash has resulted.
Needless to say that those on the left are angry and upset that there is a backlash, totally self-unaware that this is exactly the sort of thing they've been doing for decades.