Let it go.
https://apnews.com/hub/ukraine
https://apnews.com/hub/ukraine
Click to copy
US intelligence finds Russia planning Ukraine offensive
By AAMER MADHANI, ELLEN KNICKMEYER, NOMAAN MERCHANT and ALEXANDRA JAFFEtoday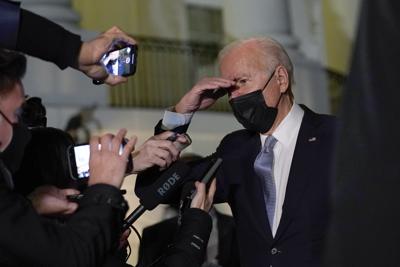 WASHINGTON (AP) — President Joe Biden has pledged to make it "very, very difficult" for Russia's Vladimir Putin to take military action in Ukraine as U.S. intelligence officials determined that Russian planning is underway for a possible military offensive that could begin as soon as early 2022.
Lots of hawks getting all excited and hoping to get us entangled in another war that makes absolutely no difference to the US - but could cost us thousands (if not tens of thousands) of lives.
Pick your battles wisely. This is a bad one.