When Jen Psaki Says "Not Accurate" It Means Accurate
It's getting harder and harder for Peppermint Patty not to lie.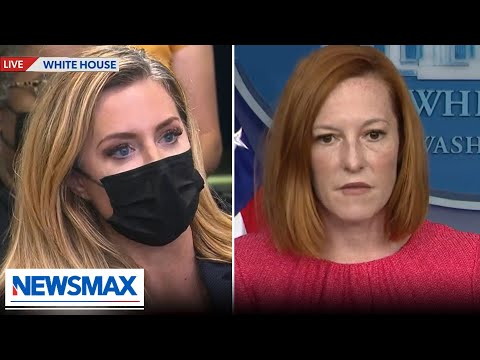 Last Thursday, I got a chance at the White House press briefing to ask the Biden Administration's Press Secretary Jen Psaki about their decision to cut the supply of monoclonal antibody treatments to Florida in half. (Florida expected 70,000 doses that week and, instead, it received only 30,000 doses.) The response was a classic example of how Democrats use "double-speak." They don't really have moral principles, but they do have political tactics.
After claiming that my information was "not accurate" Biden's Press Secretary then proceeded to admit that the information was accurate. She confirmed that the cut was taking place, and then claimed that "equity" was the ostensible reason that rationing was needed.
At a press conference the same day, Governor DeSantis explained that the majority of people in Florida getting this new treatment were not, in fact, vaccine skeptics:
At our Broward site, 52% of the patients that have received treatment have been vaccinated, 69% of those over 60 that have received treatment at the Broward site had been vaccinated. In Miami Dade almost 60% of everybody that's been treated at the Tropical Park site has been vaccinated. And 73% of the patients treated at the state site in Tropical Park that are over the age of 60 have been vaccinated. I think that the message is you do need to have treatment as an important component when you're dealing with COVID.
There was no sudden need for the Biden Administration to introduce rationing in the first place. There was no apparent shortage of monoclonal antibody treatments in the marketplace. The Biden Administration simply invented the problem and then failed to give the Florida Department of Health, or anyone else, prior notice that their shipments would be immediately decreased.