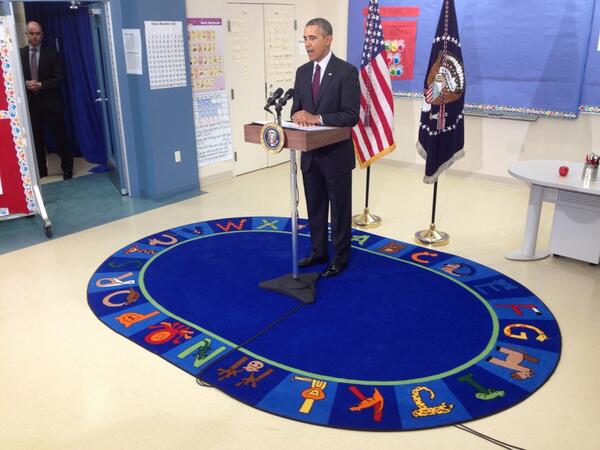 "Obama says Putin move into Ukraine not a sign of Russian strength."
"A few months ago when you were asked what's the biggest geopolitical threat facing America, you said Russia…the 1980s are now calling to ask for their foreign policy back because the Cold War's been over for 20 years."
John Kerry video can be found
here
since for some reason I can't embed more than one video in a post:
"…but not Mitt Romney. He's even blurted out the preposterous notion that Russia is our 'number one geopolitical foe.' Folks: Sarah Palin said she could see Russia from Alaska; Mitt Romney talks like he's only seen Russia by watching Rocky IV."
John Kerry now finds out that Obama is not just grossly incompetent, but, apparently, going completely insane:
http://www.theblaze.com/stories/2014...rsh-interview/
An Israeli newspaper is reporting that two officials close to U.S. Secretary of State John Kerry are quietly accusing President Barack Obama of sabotaging Middle East peace efforts after giving an interview in which he sharply criticized Israeli government policy.

The unnamed officials also claim that Kerry was never given a heads-up that the president had planned an interview with reporter Jeffrey Goldberg of Bloomberg View – just days before Israeli Prime Minister Benjamin Netanyahu's arrival in Washington — on the subject of the ongoing Israeli-Palestinian peace process.

Eli Bardenstein, diplomatic correspondent for the Israeli newspaper Maariv, reported Wednesday that "those close to Secretary of State John Kerry claim in private conversations that President Barack Obama sabotaged Kerry's efforts to reach agreements over the framework agreement, in the aggressive interview he gave" Goldberg.

"Maariv has learned that the White House hid even from Kerry the very existence of the interview, in a way that is unacceptable in the U.S. capital," the Israeli reporter added.
I'm starting to consider the serious possibility that the globalist egalitardians that guide the march of Progress have actually inhaled their own vast coke reserves.