Have people heard of the Great Reset of the whole fiat money/banking system?
I'm not likely to have a very accurate description of all this. However, I will present what I can.
The problem seems to be the need and attempt to promote inflation instead of deflation or stagnation. We actually have had a failure since the recession of 2008 and the financial system has not recovered from this but has only prolonged the status quo since then.
This prolonging process seems to be evidenced by the maintenance of the extremely low Fed rates. This was done ostensibly to maintain the level of consumerism and other economic activity necessary to keep the broad economic system afloat. The stimulus package (including the $1200 checks to so many families in the US) was to promote spending so as to achieve higher levels of consumerism. But, many people put it in savings or paid off debts.
We basically then are to encounter monumental shifts of the economic/financial system.
Banks are likely to fold or will have bail-ins. The bail-ins seems to describe where people who have say 100k in the bank will be losing part of that. This had been done in Cyprus.
We also are facing the change of the money system where the private Federal Bank would create electronic money accounts. It was described that they would credit people's accounts on the basis that people would spend that money in a short period of time. This sort of system already is being done in China. And the Feds have a system that just was started -- this would be a replacement for the banking accounts.
There also is talk of people accepting a pay-off of their mortgages if they agree to obligations from that-- I forget what this was about.
Video 1: This is What Comes Next
Video 2: Lynette Zang Explains How to Prepare for The Great Reset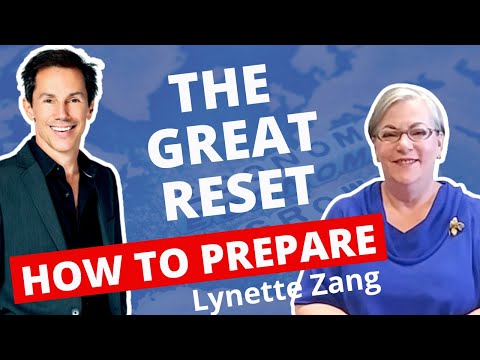 All this is in process now -- and will be evident in 2021. It is essentially putting in a whole new money system. We lost a bunch of control of the expansion of money when the dollar was off the gold and silver standards. This seems to make the money system more arbitrary.
If this all happens as expected, you will be in a position to recognize what is happening.