Remember how the MSM literally spent days razzing Trump for his "covfefe" gaffe. They went at it like a half-starved dog with a bone.
Needless to say they'll do the same with Joe Biden's latest "Bidenism," right?
While in Pennsylvania at one of his rallies where fewer than 20 people show up we were treated to the following:
I'll lead an effective strategy to mobilize trunalimunumaprzure."
saywot.gif
"Trunalimunumaprzure."
You can see for yourself how the American Sign Language translator responded when he heard "trunalimunumaprzure" come out of Biden's mouth: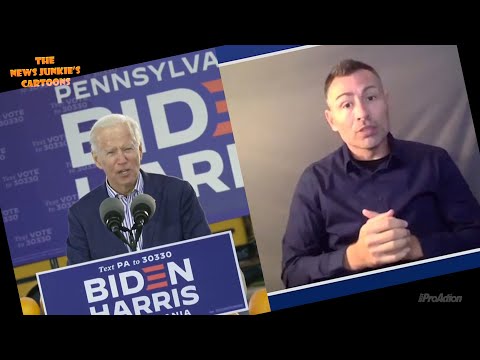 That was probably the best response you could give except for this:
Can anyone please translate from nonsensical gibberish into English please?