From the Royal Ontario Museum: A major new fossil site similar to the Burgess Shale has been discovered in Kootenay National Park, British Columbia. Besides many of the well known Burgess Shale animals there have been found several completely new species of early arthropods. Signs are the site may greatly exceed its famous Burgess neighbor both in quantity and quality of Cambrian biota.
Spokesman for the Intelligent Design Creationists Stephen Meyer announced* that the Magic Designer must have been working harder than first thought to POOF all these new specimens into existence while He was doing the other Cambrian ones.
Here's an overview video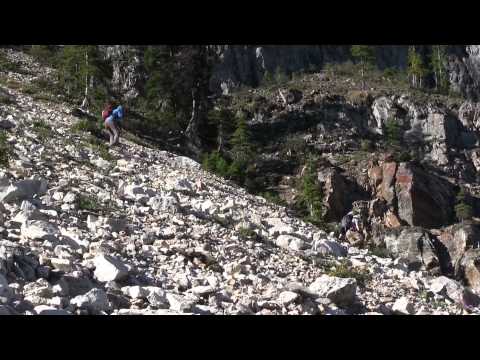 And the R.O.M. website
Today we are proud to report the extraordinary discovery of a new fossil deposit in Kootenay National Park that will be announced formally in the Feb 11th 2014 issue of Nature Communications.
This new fossil assemblage is about the same age as the famous Burgess Shale deposit in Yoho National Park, and has the potential to become at least as significant. Since it was discovered by Charles Walcott in 1909, the Burgess Shale has remained the main source of information about Cambrian marine life – animals that lived about 505 million years ago.
The new Kootenay site is comparable to the Walcott Quarry in its exceptional diversity and abundance of fossils, and especially for the quality of preservation of soft-bodied animals – animals usually too fragile to fossilize well or at all. It contains many new fossil species not known to science.
We were surprised at the high diversity of organisms and the number of new species we found at the Kootenay site because we only spent about 15 days working there. We have only scratched the surface, so to speak, at this site. The possibilities for future discoveries at this site are huge, especially when we contrast this short visit with the more than 600 days of quarrying operations that together span a century of research at the Walcott Quarry.
Mighty Burgess Shale fossil site discovered in Kootenay National Park
* OK, that didn't happen yet. But it will.