The remains of a previously unknown pharaoh named Woseribre-Senebkay (or Seneb-Kay), who lived 3600 years ago, was discovered this month in his four-chambered tomb at Sohag, south of Abydos (roughly 500 km/310 mi south of Cairo) in southern Egypt.
The tomb had been plundered so there were no grave goods but is nevertheless extremely important in that this find is the first hard proof of an independent Abydos Dynasty, contemporary with the Fifteenth and Sixteenth Dynasties during the Second Intermediate Period.
The archaeologist in charge of the dig, Josef W. Wegner of the University of Pennsylvania, thinks that this discovery could lead to more royal discoveries in the area. He figures that 20 previously undiscovered pharaohs may lie near Senebkay's tomb and adds that "Where there are king's tombs, there are also queen's tombs, and tombs of high officials of the royal court."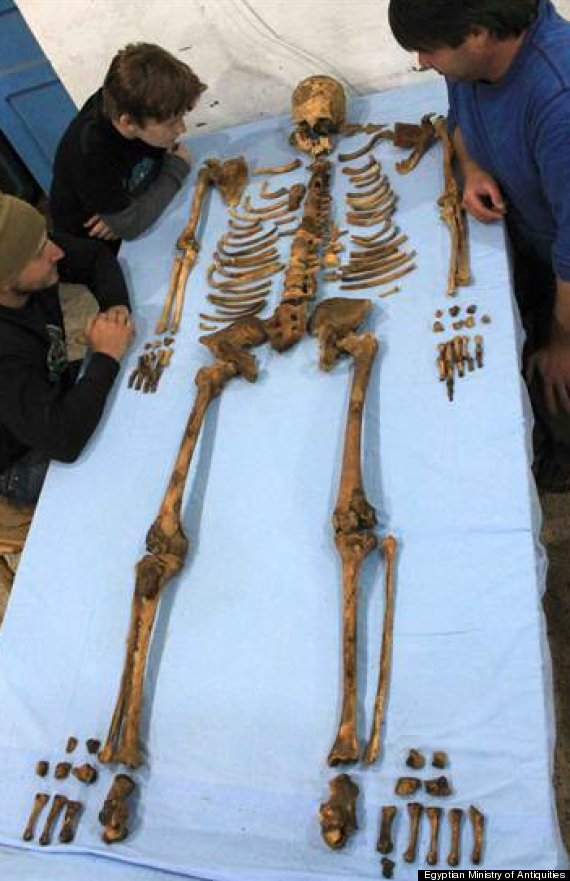 Senebkay stood 1.78 meters (5'10") tall and died in his late 40s
Further Reading:
New Pharaoh Discovered In Egypt – Introducing King Seneb Kay
Finding a Lost Pharaoh
Meet Woseribre-Senebkay: The unknown, 3,600-year-old researchers just unearthed in Egypt
Archaeologists find remains of previously unknown pharaoh in Egypt