I'm not exactly a fan of protests or demonstrations myself, but I felt compelled to address this: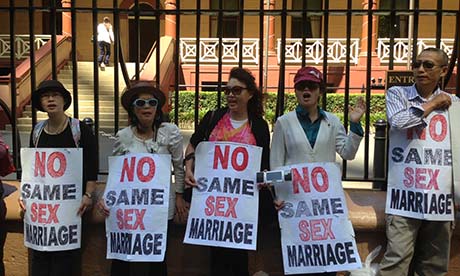 Look at the "marching in the streets" that you guys did in Baltimore and Ferguson and long before that? What did it accomplish.
It forced government organizations to pay attention to and closely examine the situations in those cities, and they subsequently discovered that those cities' police departments featured corruption and injustice. The guilty officers were then fired/indicted, as they should've been.
A lot of the locals got their businesses destroyed, economies negatively impacted, people arrested for vandalism
All of which pales in comparison to the bad cops (or whatever systemic problems there may be) being weeded out, thereby preventing said bad cops from acting unjustly towards more citizens in the future. The point of those protests was that the lives of the citizens are infinitely more valuable than the cost of cleaning up broken glass and steel.
Look at what Mother Emanuel's CHRISTIAN RESPONSE accomplished --- it brought a community even closer together, there was no need for the race pimps to come in and incite riots, the world was profoundly impressed.
They in part could afford to respond that way because the killer had been arrested and was no longer capable of inflicting further harm. Meanwhile, the guilty officers in Baltimore and Ferguson had yet to be investigated and punished--they could still go on perpetuating further injustice.
Then, what did the liberals do? Take all that love and admiration and grace and turn it into hatred of a piece of cloth.
The liberals did no such thing. Many black South Carolinians had long been complaining that the flag symbolized hatred to them. Liberals didn't invent the issue out of whole cloth, pardon the pun. What happened was that people saw that the killer was one of those people who DO use the flag to symbolize hatred, and they figured that was the last straw--they couldn't keep ignoring those people.